Coastal Habitats and Structures
The Java Trench itself can be considered to have a few habitats, those being the abyssal plains, oxygenated slopes and basins, oxygen minimum zones, and seamounts.

The Indonesian coastline facing the Java Trench has a variety of coastal structures. First off, there are many locations where one can see sea walls and breakwaters. Both of these are formed to protect coastal areas from the high tides and waves of the region, to withstand storms, and reduce inlet filling.

Across the coasts of Sumatra, Java, and the other Indonesian islands on the Java Trench side, there is a mix of erosional coastline due to volcanic activity, depositional coasts from the beaches, and biological coasts of mangrove forests and seagrass beds. Coral reefs are also around the Java trench area, bringing abundant life to the waters. [1][2]

Marine Ecosystem Goods and Services
There is very fertile soil caused by volcanic ash, despite the fact that Java and it's surrounding region is considered highly unstable from a tectonic perspective, which makes agriculture difficult.
The abundant shoreline and the overall calm seas accompanied by steady winds favors the use of sailing vessels, and fertile valleys and plains allow for the use of irrigated rice farming.
The mostly commonly exported marine resource would be the fish market, where tuna and shrimp is exported for Japanese markets.
Aside from fishing, many basins in the area have the potential to harbor crude oil and Indonesia itself is the worlds largest producer and exporter of natural gas.
[3]

Animals and Life
This food web represents the transfer of energy and nutrients through different levels of the local ecosystem. The web begins with sun (not picture above) which gives fuel tot he primary producers. It then continues through various levels of consumers, culminating at the Apex predator, in this case a Great White Shark. Of course, all these organisms after death double back tot eh beginning of the web, where they are decomposed by decomposing bacteria.
This is a list of some of the major species found in the area. [4]
Bacteria
Cyanobacteria

Protists
Diatoms
Dinoflagellata
Phytoplankton
Zooplankton
Ciliata
Coccolithophorids
Seaweed
Limey Petticoat (Brown Seaweed)
Cotton's Seaweed (Red)

Green Seaweeds
Sea Lettuce
Sailor's Eyeball
Cactus Seaweed
Velvet Horn
Sea Grapes
Green Algae

Flowering Plants
Paddle Weed
Pacific Stilt-Mangrove (Estuarine)
Grand Devil's-claw (Estuarine)
Casuarina or Australian Pine
Coconut Palm (Estuarine)

Sponges
Barrel Sponge

Cnidarians
Stinging Hydroid
Blue Button
Moon Jellyfish
Mauve Stinger
Mushroom Leather Coral
Carnation Coral
Pulse Coral
White Sea Whip
Table Coral
Hump Coral
Daisy Coral
Mushroom Coral
Dendrophyllid Coral
Whip Coral

Flatworms
Acoel Flatworm
Exquisite Lined Flatworm
Divided Flatworm
Thysanozoom Flatworm
Tapeworm

Mollusks
Giant Clam
Venus Comb
Tiger Cowrie
Spanish Dancer
Nautilus
Blue-ringed Octopus
Vampire Squid

Arthropods
Peacock Mantis Shrimp
Anenome Shrimp
Reef Hermit Crab
Robber Crab
Spotted Reef Crab
Orange Fiddler Crab
Christmas Island Red Crab

Echinoderms
Crown-of-Thorns Starfish
Sand Dollar
Long-spined Sea Urchin
Flower Urchin
Tropical Feather Star
Prickly Redfish
Sea Cucumber
Edible Sea Cucumber
Sea Apple
Deep-Sea Cucumber

Bottom-Living
Water Bear
Planktonic Phyla
Creeping Comb Jelly
Tunicates and Lancelets
Common Sea Squirt
Colonial Sea Squirt
Salp
Giant Pyrosome

Cartilaginous Fishes
Zebra Shark
Tawny Nurse Shark
Whale Shark
Megamouth Shark
Great White Shark
Blue Shark
Tiger Shark
Whitetip Reef Shark
Scalloped Hammerhead Shark
Reticulate Whipray
Blue-spotted Stingray
Spotted Eagle Ray
Manta Ray

Bony Fishes
Ribbon Eel
Slender Snipe Eel
Spotted Garden Eel
Banded Snake Eel
Milkfish
Sloane's Viperfish
Stoplight Loosejaw
Lovely Hatchetfish
Reef Lizardfish
Oarfish
Hairy Angler
Common Blackdevil
Atlantic Flyingfish
Common Fangtooth
Stonefish
Lionfish
Fairy Basslet
Common Bluestripe Snapper
Ring-tailed Cardinalfish
Harlequin Sweetlips
Bigeye Trevally
Sharksucker
Dolphinfish
False Clown Anemonefish
Cleaner Wrasse
Mandarinfish
Bignose Unicornfish
Great Barracuda
Scawled filefish
Titan Triggerfish
Spotted Boxfish
Star Pufferfish
Porcupinefish
Ocean Sunfish

Segmented Worms
Christmas Tree Worm

Reptiles
Green Turtle
Hawksbill Turtle
Loggerhead Turtle
Leatherback Turtle
Yellow-lipped Sea Krait
Yellow-bellied Sea Snake
Beaked Sea Snake (Estuarine)
Water Moniter (Estuarine)
Saltwater Crocodile (Estuarine)

Birds
Wilson's Storm Petrel
Gray Heron (Estuarine)
Great Frigatebird
Brown Booby
White-bellied Sea Eagle
Brahminy Kite (Estuarine)
Osprey
Black-winged Stilt
Gray Plover
Whimbrel
Ruddy Turnstone
White Tern
Arctic Skua

Mammals
European Otter (Estuarine)
Humpback Whale
Minke Whale
Blue Whale
Sperm Whale
Cuvier's Beaked Whale
Indo-Pacific Humpback Dolphins (Estuarine)
Bottlenose Dolphin
Common Dolphin
Risso's Dolphin
Killer Whale
Dugong (Estuarine)
Powered by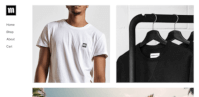 Create your own unique website with customizable templates.